Please ensure that graphics comply with the guidelines listed in the table to the left. When in doubt - err on the side of higher resolution. The file types for print for example, can be submitted for web as well, but NOT the opposite. Low resolution graphics will not work for print items. ALWAYS size dimensions of graphics at or larger than expected use - NEVER smaller.

These files may require zipping before upload due to file sizes. If a file is over 10 Mb please zip it and upload to reduce transfer time. If your files are over 60MB total, and your upload times out, please try uploading the zipped files individually. If that does not work, you'll need to send the files via link to your own file respository or file storage service.

Please ensure that you submit using the appropriate template provided to you and/or according to the content and scope of your project proposal. Content must be sent with your content checklist/cover sheet. It is most convenient to zip all content files with the checklist and email/upload the zip file. It's a good idea to organize your files in folders and zip the folders for easy upload and management of your submissions.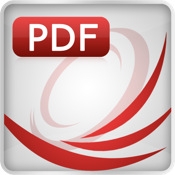 Please submit files that you would like linked on your pages with your content. Note the file(s) to link within the content doc with any applicable link text or instructions. Files that would be linked for import into initial dynamic features - such as ministry profile, event, resource center etc. can also be submitted with your import spreadsheet.